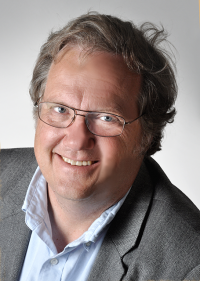 The Division of Undergraduate Studies, serving approximately 19,000 students at UC Berkeley, is led by Dean Bob Jacobsen, a professor of physics.  He oversees the division's undergraduate advising, student policy, interdisciplinary major programs, and academic enrichment programs serving both L&S and the campus as a whole.
Undergraduate Studies has three components: Academic Enrichment, Undergraduate Advising, and Undergraduate & Interdisciplinary Studies. See below for more information about the division's programs.
Dean and Staff 
Dean:  Bob Jacobsen
Associate Dean:  Richard Rhodes
Assistant Dean:  Daniel Melia
Assistant Dean:  Georjana Barnes
Director of Administration:  Jean Delaney    
Director of the Office of Undergraduate Advising:  Roseanne Fong    
Director of Academic Planning:  Alix Schwartz    
Director of the Office of Undergraduate Research:  Sean Burns  
Dean's Assistant:  Dorothy Jean "Jeannie" Adams 
Academic Enrichment
Undergraduate Studies is dedicated to creating and overseeing programs that nurture rich intellectual relationships between faculty members and students. Our Academic Enrichment programs serve students at every stage of their undergraduate careers, from the initial years of intellectual exploration through the process of finding and pursuing an in-depth academic focus. Several of these programs are curricular and others are co-curricular. In each case our goal is to enhance the liberal arts education of the students participating in our programs.
Undergraduate Advising
Major requirements vary among major departments.  Meet with an L&S undergraduate major adviser (UMA) to help you understand major admission, declaration, and academic planning for a major or minor.
College Advisers are "generalist" advisers in the Office of Undergraduate Advising. They can help you understand campus-wide requirements, such as general education, academic progress, and time to degree. They can also help you identify possible majors.
The Undergraduate Advising Fund
Undergraduate and Interdisciplinary Studies
Undergraduate and Interdisciplinary Studies (UGIS) in the Undergraduate Division of the College of Letters and Science serves as a center for innovations in undergraduate education that extend beyond traditional departmental boundaries. Our major and minor programs attract undergraduates who wish to explore intellectually engaging and promising interdisciplinary fields under the direction of scholars who are pioneers in charting these new areas and methods of inquiry. UGIS has been and continues to be, an incubator for new ideas, combining experimental programs and courses with a curriculum designed to promote the ideals of a liberal arts education.
The L&S Undergraduate & Interdisciplinary Studies (UGIS) Fund
Majors and Minors
Undergraduate Programs
L&S Major Programs Administered Through Other Schools and Colleges
In addition to the major programs administered through L&S's five divisions, Letters & Science has agreements with several professional schools and colleges on campus for the following non-divisional undergraduate major programs:
The L&S Undergraduate Studies Fund