L&S Futures
What education do our students need to lead lives of meaning and purpose?
Berkeley Letters & Science educates generations of students from all kinds of backgrounds for lives of meaning and purpose--as civic leaders, artists, professionals, entrepreneurs, government officials, and more.
Berkeley Letters & Science students not only seek to understand the world around them, but they also seek to improve it. What kind of education will our students need in order to make contributions beyond themselves?
An Extraordinary Opportunity
Over the last four decades, the world has been radically transformed: the end of the cold war; NAFTA; September 11; marriage equality; the massive expansion of internet and digital data; repeated financial crises; rising awareness of climate change; racial reckoning; and the resurgence of infectious disease. Our campus, too, has been transformed: in 1984, we had 20,000 undergraduates and the state directly funded 50% of our expenses. Today, we have over 30,000 undergraduates and the state funds 13% of our expenses. However, the requirements for a Berkeley L&S degree have not substantively changed in that time. 
If we seek to educate students for a changing world, can our requirements remain unchanging?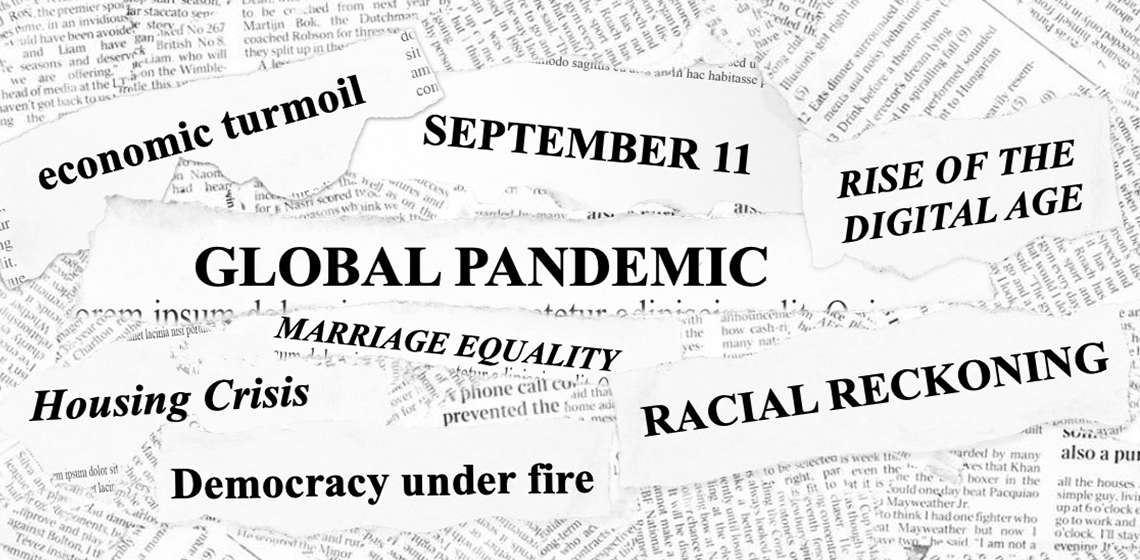 Phase I: Exploration
What education do our students need to lead lives of meaning and purpose?
In the 2022-23 academic year, we worked together to answer the question, "What skills, knowledge, and dispositions do Berkeley L&S students need now and in the future?" 
Guided by the insights and support of the broader Berkeley Letters & Science community, a steering committee and five working groups delved into the aforementioned question.
Informed by key literature on the nature and future of the liberal arts, the steering committee provided strategic vision and orientation to the working groups. The steering committee convened in September and February to help align the work of the working groups. 
Steering Committee
Chair: Jennifer Johnson-Hanks, Executive Dean, Letters & Science
Michael Botchan, Dean, Biological Sciences Division
Catherine Choy, Associate Dean, CDSS; Prof. of Ethnic Studies
Marla Feller, Molecular and Cell Biology
Ori Gaynor, Physics
Sara Guyer, Dean, Arts & Humanities Division
Sue Harbour, Career Center
Steven Kahn, Dean, Mathematical & Physical Sciences
Jonah Levy, Political Science
Michael Nachman, Integrative Biology
David Nadler, Mathematics
Kate O'Neill, Rausser College of Natural Resources
Raka Ray, Dean, Social Sciences
Janelle Scott, African American Studies
Shannon Steen, Theater, Dance & Performance Studies
Jessica Stevenson Stewart, Office of Undergraduate Research & Scholarships
Jay Wallace, Philosophy
James Weichert, ASUC AAVP, Senior, Computer Science & Data Science
Linda Wilbrecht, Psychology
Staff
Project Manager: Lauren Miller, Special Projects Advisor
Michelle Phillips, Director of Communications
Aileen Liu, Director of Curricular Engagement Initiatives
Rebecca Sablo, Assistant Dean for Administration & Finance
Working Groups
The five working groups may shift over the course of the project. Currently, the working groups focus on learning what kinds of skills, dispositions, and knowledge we are aiming for, with each group emphasizing the points of view of a particular constituency.
We welcome participation in these working groups from all constituents in our community. Please email lsfutures@berkeley.edu if you are interested in joining a working group. We are grateful for the invaluable engagement of our community members. 
Alumni 
Co-Chairs: Marla B. Feller and Caitlin LaFleur. In collaboration with the newly hired associate director of L&S alumni engagement, this group will survey L&S alumni about their experiences in and since college.
Potential Employers & Civic Leaders
Co-Chairs: Sue Harbour and Jessica Stevenson Stewart. With the collaboration of the Career Center, this group will explore what potential employers and civic leaders think our students need by way of skills, knowledge, and dispositions.
Faculty
Co-Chairs: Janet S. Broughton and Ori Ganor. This group will mostly work in person by attending faculty meetings, conducting surveys, and/or holding small town-hall meetings to gather perspectives of faculty.
Peer Institutions
Chair: Shannon Steen. This group will examine the approaches to general education taken by institutions beyond Berkeley. They will explore the philosophies at work and the structures used to implement them, as well as innovative new models under consideration. The focus will primarily involve US universities and may also include models abroad. 
Students
Co-Chairs: Janelle Scott and James Weichert. In collaboration with ASUC leaders and senior staff in the office of the Vice Provost for Undergraduate Education, the Students group will survey current students, and perhaps also run focus groups.