After a decade of low-interest rates and unprecedented monetary conditions in response to the Great Financial Crisis, monetary policy has tightened at the most rapid pace in decades. This transition is causing financial turmoil across the globe, but do we really understand how money flows through the modern economy?
That question is driving UC Berkeley's world-leading economists and one generous alum to interrogate dominant models of monetary policy and their underlying economic theories. To that end, Berkeley's Department of Economics has launched an effort to research monetary policy in the digital age. The BB90 Fund for Monetary Economics, established through a generous gift from Brian Barish '90, will provide research funding for faculty and doctoral students to study the effectiveness of emerging strategies used by financial regulators to influence economic behavior.
"It is an exciting time to investigate this critical area of monetary economics, and the support provided by the BB90 Fund has provided a tremendous boost," said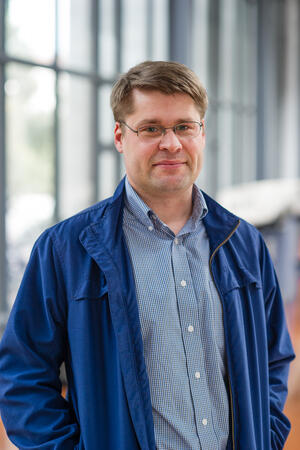 Yuriy Gorodnichenko, who directs the BB90 Fund's research program. Gorodnichenko is the Quantedge Presidential Professor of Economics at Berkeley and a co-editor of the Journal of Monetary Economics.
Professor Gorodnichenko is an expert in monetary economics whose work has been featured in Reuters, The New York Times, and The Wall Street Journal. Recently, Professor Gorodnichenko has co-authored studies that analyzed the impacts of changing gasoline prices, the countercyclical fiscal policy during the lockdown, and the tone of Federal Reserve Chairs' speeches.
New research has challenged conventional wisdom around monetary economics in recent years. The role of monetary policy has become more consequential and contentious with vast ramifications that touch government spending plans, central bank messaging, the current efforts to reduce inflation, and the digitization of financial exchanges. Fintech, cryptocurrency, e-commerce, and negative interest rates are among the developments that call for a renewed focus on monetary economics research.
Berkeley's Department of Economics is a leader in its field, producing luminaries including Treasury Secretary Janet Yellen, former Council of Economic Advisers Chair Christina Romer, 2021 Nobel Prize Winner David Card, and Pierre-Olivier Gourinchas and Maurice Obstfeld, the current and former Economic Counsellor and Director of Research at the International Monetary Fund.
If you would like to support UC Berkeley's innovative economic research, please contact Erik Lehto, Associate Director of Development, at (510) 609-5335 or lehto.erik@berkeley.edu.