Supporting the Biological Sciences
UC Berkeley's Division of Biological Sciences generates profound shifts in our understanding of living organisms. CRISPR genome engineering, immuno-oncology, telomeres and telomerase, the proto-human "Ardi," and the molecular behavior of insulin - these are examples of world-altering discoveries that originated at Berkeley. New insights - many uncovered in our laboratories and in the natural world - fuel the widely accepted belief that the life sciences form the defining research enterprise of the 21st century. Our students learn from and work with some of the world's leading scientific minds, deciphering the interplay of living organisms from the intracellular to the ecosystemic to the planetary.
For more information or questions about the Biological Sciences, please contact bioscigiving@berkeley.edu or one of the development team members listed below.
Meet the Development Team

Kirsten Swan is the Assistant Dean of Development for the Division of Biological Sciences. A development professional for 25 years, she has held positions at Dana-Farber Cancer Institute, MIT, and the Massachusetts General Hospital in Boston, Mass.

Tim Schneider is the Director of Development for the Divisions of Biological Sciences and Mathematical & Physical Sciences in the College of Letters & Science. Prior to joining UC Berkeley, Tim supported fundraising efforts in nonprofit organizations including EarthJustice and the San Francisco AIDS Foundation. He earned his bachelor's and master's degrees in American Studies from California State University, Fullerton.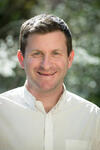 Ryan Guasco is the Associate Director of Development for the Divisions of Biological Sciences and Mathematical & Physical Sciences in the College of Letters and Science. Prior to joining Berkeley, Ryan held positions at the Dominican University of California and Stanford University. He earned a bachelor's degree in communication from the University of Arizona.
Supporting Graduate Student Fellowships
Graduate students are existential to the research enterprise, teaching and our institutional reputation. Biological Sciences seeks to expand the number of graduate fellowship endowments. This increases stable, multi-year support to ensure the size and quality of our incoming graduate students.
Supporting Faculty
Our excellence is in part measured by our talent. Our faculty drive our scientific research and teaching missions. We are strengthening our foundation from which we can recruit and retain the best minds in areas of science, in areas of strength, and areas or across disciplines where we are moving.