The Division of Social Sciences in the College of Letters & Science received a grant totaling nearly $500K from the UC Office of the President for its proposal, Advancing Faculty Diversity in the Social Sciences. Part of the UC's systemwide Advancing Faculty Diversity (AFD) program, this funding seeks to improve faculty diversity and enrich teaching, research and service missions among all UC campuses.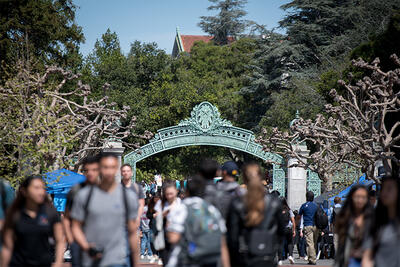 As UC Berkeley's largest unit, the Division of Social Sciences has a relatively high percentage of students and faculty from underrepresented groups compared to the campus as a whole. However, data from UC Berkeley's Office for Faculty Equity and Welfare indicates a wide variation across the division, such that increasing faculty from underrepresented groups remains among the division's core priorities. Improving faculty diversity will also have a positive impact on the number, and education, of students from underrepresented groups. UC Berkeley admitted its most diverse freshman class for fall 2021, underscoring the urgent need for a faculty that more closely reflects the populations it serves.
The Advancing Faculty Diversity in the Social Sciences Program focuses on three main areas of faculty hiring for the 2021-22 and 2022-23 academic years: 1) outreach efforts, 2) search processes, and 3) faculty support and professional development. Combining best practices already promoted on campus with interventions piloted by previous successful AFD projects at UC Berkeley, the Social Sciences Division will identify emerging scholars in priority areas and expand search practices to prioritize diversity, equity, inclusion and belonging (DEIB) at all stages of the search and recruitment process. Understanding that successful recruitment doesn't stop with hiring, a new divisional mentorship program will also be established, focusing on community building, professional development and mentorship around DEIB work. Faculty will also receive essential funding necessary to participate in DEIB projects in research, teaching and services. 
Events of the last year–from the pandemic to the racial crisis to the global threats to democracy–have made it evident that the world needs innovative social science research now more than ever. The Social Sciences Division remains highly attuned to the needs of a changing American society that is increasingly contending with social inequalities affecting political engagement, public education and public health.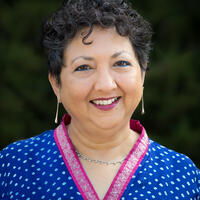 "Our faculty are not only reshaping and equipping themselves with new tools, they are actively responding to the urgent, emergent needs of the world we inhabit," says Dean of Social Sciences Division, Raka Ray. "This program will not only achieve significant change through diversifying our faculty, but these interventions will create a larger cultural shift across departments, and across campus, that will endure well beyond the program's two-year scope."
"One of our top priorities on the Berkeley campus is the active fostering of diversity, equity, inclusion and belonging," Executive Vice Chancellor and Provost A. Paul Alivisatos affirmed in his letter of support. "We are excited to see this proposal to introduce new initiatives that will enhance outreach practices, prioritize DEIB at all stages of the search process, and provide a valuable sense of community and professional support for newly hired junior faculty in the Division. We look forward to supporting the Division in the development of their program, and believe it has the strong potential to make a lasting difference." 
To learn more about UC Berkeley's efforts to advance faculty diversity, equity, inclusion, and belonging, visit the Office for Faculty Equity and Welfare