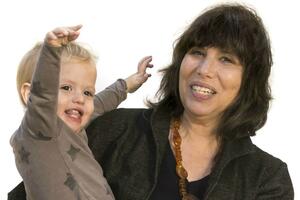 Alison Gopnik, a University of California, Berkeley, psychology professor whose research has transformed our understanding of how children learn and what they can teach us about ourselves, is this year's winner of the prestigious David Rumelhart Prize in Cognitive Science.
Named for the famed psychologist and heralded as the Nobel Prize in the field, the award honors scholars who have made fundamental contributions to the theoretical foundations of human cognition. The Cognitive Science Society announced the honor — which comes with a $100,000 cash prize — on Thursday at the group's annual gathering in Sydney, Australia. 
"For years, I've said this was the prize that really counted to me," Gopnik said. "It's the prize for establishing the foundations of cognitive science, which is what I've spent my whole career trying to do." 
Gopnik will formally receive the award next summer at the group's gathering in the Netherlands.