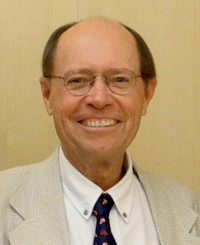 Timothy Douglas White, UC Berkeley Professor of Integrative Biology in the College of Letters & Science and Director of the Human Evolution Research Center, received the prestigious International Prize for Biology on August 31. 
In recognizing White's significant contributions to this field, the award noted that "Dr. White's research to date has dramatically advanced our understanding of the different stages of the human evolutionary process by presenting direct evidence of the fossil record and providing a meticulous interpretation of it. In particular, his achievements in clarifying the image of our early human ancestors at a period close to their origins are highly regarded and have been judged to be the most suitable to be awarded to the 37th International Prize for Biology in the field of the "biology of human evolution." "
The International Prize for Biology, administered by the Japan Society for the Promotion of Science, is an international award for "outstanding contribution to the advancement of research in fundamental biology." 
More details about the International Prize for Biology and Dr. White's remarkable achievements are availableon the International Prize for Biology website