PRESS RELEASE: September 22, 2022
Contact: Professor Christine Philliou at philliou@berkeley.edu ; Chris Gus Kanios at cgkanios@yahoo.com; 415-420-1916
The Modern Greek and Hellenic Studies Program at the University of California, Berkeley, and The Modern Greek Studies Foundation jointly announce the establishment of the Nikos Kazantzakis Visiting Scholar Program. The program is made possible by a $1 million endowment funded by the Modern Greek Studies Foundation based in San Francisco. The program will officially launch in 2023 to support visiting scholars in the field of Modern Greek Studies with a particular focus on Modern Greek language, literature, film, history and culture. Scholars will present an annual Nikos Kazantzakis Lecture and may conduct seminars, engage in research, and perform related academic activities during their residency. The Foundation and the University also seek to enhance the endowment to fund a full-time professorship or chair in the name of Kazantzakis that will reflect the author's profound contributions to Modern Greek language and literature.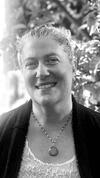 Professor Christine Philliou, Professor of History and Director of the Modern Greek and Hellenic Studies Program commented, "This is a wonderful opportunity to bring new conversations about the fascinating history, culture, and literature of Modern Greece to UC Berkeley, adding to the longstanding, world-class programs we have in Ancient and Byzantine Greek studies, and connecting up with so many other regional programs and divisions across campus. In honoring the life and work of Nikos Kazantzakis, we honor the complex, beautiful, and often fraught experiences of Greeks in the modern world, both in Greece and in the global diaspora; and we are humbled by the generosity of the Modern Greek Studies Foundation and the trust they have put in us with this gift".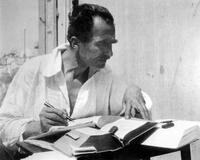 The endowed visiting scholar program is proudly named after Nikos Kazantzakis, a giant of modern Greek literature, the most widely read modern Greek writer, whose work has been translated into 52 languages, and who was nominated for the Nobel Prize in literature nine times. His well-known novels include Zorba the Greek, Christ Recrucified, Captain Michalis, and The Last Temptation of Christ. His most personal novel was Report to Greco, an autobiographical tale of his spiritual and intellectual journey. He also was a prolific writer of poetry, theatrical plays, travel journals, children's books, movie scripts, and profound philosophical essays such as The Saviors of God: Spiritual Exercises. Kazantzakis may have considered his most important work his epic poem, The Odyssey: A Modern Sequel, consisting of 24 rhapsodies with 33,333 verses as in Homer's original. His astounding body of work encompasses enormously wide and diverse aspects of Greek cultural practices and beliefs.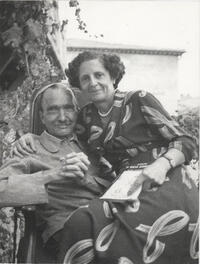 Niki Stavrou, granddaughter of Eleni Kazantzakis and CEO of the Kazantzakis Estate in Athens, pointed out that no other university holds a professorship or chair in the name of Kazantzakis, not even in Greece. "This is a historic achievement for Hellenism and Modern Greek literature, as well as a cultural bridge connecting our two countries. To emblazon the name of Nikos Kazantzakis at one of the world's great universities is an honor to his legacy. This endowed program is a promise that the profound artistic and spiritual beauty of his work will find new audiences across continents for many generations to come, as was the sincere wish of Eleni Kazantzakis. Greece celebrates this event."

Chris Gus Kanios, President of the Modern Greek Studies Foundation, pointed out that the Nikos Kazantzakis Endowment, now funding the Visiting Scholar program at Berkeley, had its roots over forty years ago at San Francisco State University: "The endowment fund was originally created by the commitment and vision of the late California State Senator Nicholas Petris and Professor Thanasis Maskaleris, who directed the Center for Modern Greek Studies at SF State, and by the generosity of Mr. Angelo Tsakopoulos, a visionary benefactor. Our Foundation recently began the search for a new home when the program ended at San Francisco State. We are thrilled to forge this new partnership with UC Berkeley and to support its dynamic new Modern Greek and Hellenic Studies Program. We are elated to see the dream of a Nikos Kazantzakis endowed professorship come to life and we encourage Hellenophiles around the world to support this important initiative."
Socrates Sourvinos, Consul General of Greece in San Francisco, stated, " We're delighted by the announcement of the newly founded partnership between the Modern Greek Studies Foundation and UC Berkeley's Modern Greek and Hellenic Studies Program. The combination of UC Berkeley's prestige and expertise with the legacy of Nikos Kazantzakis, a fascinating author and a giant of contemporary Greek literature, will undoubtedly reinforce the presence of high-level Greek Studies in California and beyond. Moreover, this outstanding development highlights the solid ties connecting the American and Greek academic communities and sets a platform to promote Hellenic culture and language."

The Modern Greek Studies Foundation was founded in 1981 to support academic programs, fellowships, and library collections in Modern Greek Studies offered at universities and to sponsor a variety of public presentations to showcase the scope, beauty, depth, and value of Hellenic culture. Along with academic initiatives, the Foundation sponsors the San Francisco Greek Film Festival, which celebrates its twentieth anniversary in 2023, the longest-running Greek film festival in the United States.

The Modern Greek and Hellenic Studies Program, housed with the UC Berkeley Institute of European Studies, builds an intellectual community around shared cultural and creative interests in contemporary Greece and the Greek diaspora around the globe. Supported by the Modern Greek Studies Foundation and in partnership with the Consulate General of Greece in San Francisco, the Program deepens relations between UC Berkeley and Modern Greek initiatives across four key areas: Research, History and Culture, Diplomacy, and Innovation.