UC Berkeley Chancellor Carol T. Christ and Interim Executive Vice Chancellor and Provost Catherine P. Koshland announced today the reappointment of Michael R. Botchan as Dean of the College of Letters & Science Division of Biological Sciences. Botchan has held this position since 2016 and is a professor of Integrative Biology and Molecular and Cell Biology.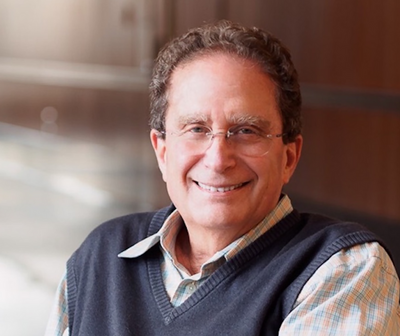 ---
From Chancellor Carol T. Christ & Interim Executive Vice-Chancellor and Provost Catherine P. Koshland:
Dear Campus Leaders and the Division of Biosciences Community,
We are pleased to announce that Michael R. Botchan has been reappointed as dean of the College of Letters & Science Division of Biological Sciences beginning July 1, 2022. 
Mike is well known as a strong and effective advocate for the Division of Biological Sciences and has done an outstanding job ensuring that the division has maintained the excellence of its top-ranked programs in the face of many challenges. He has been an exceptional leader in program development and collaborative fundraising throughout his tenure. He has far exceeded divisional campaign goals, helping to significantly increase the size of gifts and number of donors to Biological Sciences, and has collaborated across campus to secure gifts for important innovative research and diversity initiatives. He has sustained the size and strength of the division's faculty through capable handling of personnel cases, creating processes for mentoring of junior faculty, and prevailing in a remarkable 21 of 22 faculty retention cases. 
Mike has brought the Department of Integrative Biology and the Department of Molecular and Cell Biology closer together by supporting several joint appointments, promoting synergies and fostering cooperation and collaboration, and carrying a vision for the future of both departments together. An effective partner with other campus units, he is adept at approaching issues with a campus-wide context and forging ties to other programs. He also continues to be a champion of Berkeley's flourishing interdisciplinary programs in areas such as neuroscience, genomics, and the business of biotechnology. 
Mike has also demonstrated a strong commitment to diversity, equity and inclusion within the division and on the campus. He was instrumental in creating the Life Sciences Initiative, designed to increase faculty diversity in the life sciences, which led to a cluster hire of five new faculty. Mike has also provided strong support for the Biology Scholars Program and helped launch a new initiative, the STEM Excellence through Equity and Diversity (SEED) Scholars, an honors program that fosters a tight-knit cohort of students engaging in cutting-edge research and aims to help build a strong and diverse pipeline of future faculty candidates. 
Mike is a passionate leader who puts science at the forefront and has a broad commitment to excellence. Please join us in congratulating Mike on his accomplishments and renewal, and wishing him continued success in his new term. 
Sincerely,
Carol T. Christ
Chancellor
Catherine P. Koshland
Interim Executive Vice Chancellor and Provost