UC Berkeley alumna and Trustee Maria Cranor (B.A. '68) – who served four concurrent terms on the UC Berkeley Foundation Board of Trustees from 2013 to 2023 – died on January 15, 2023, at the age of 76. 
A self-proclaimed devotee of "stones, bones, and human evolution," Cranor's inquisitive nature and relentless thirst for knowledge drew her to study anthropology and African prehistory at UC Berkeley. Notably, she studied under Glynn Isaac and Desmond Clark, both of whom were leading archaeologists and internationally recognized scholars.
As a Berkeley undergraduate in the late '60s, Cranor's academic experience coincided with the progressive movements of that era: the Civil Rights Movement, the Free Speech Movement, and Vietnam War protests. She eagerly marched alongside fellow activists like Mario Savio, participating in rallies and becoming an outspoken advocate for inclusivity and social justice.
"Maria was a champion of democracy and equality, astronomy and astrophysics, civic affairs and politics, diversity, equity, and inclusion, issues of justice, and the College of Letters and Science," remarked MiHi Ahn, UC Berkeley Foundation Executive Vice President. "Her intellectual curiosity was a hallmark of her engagement with Berkeley."
After graduating, Cranor left Berkeley to embrace a different kind of movement: rock climbing. Having discovered a new passion, she spent the rest of her life "meeting the mission," as she put it. Cranor developed her skills to become an elite climber and inspirational mentor for others in the field, particularly women. In the early '90s, Cranor co-founded Black Diamond, a company specializing in designing and engineering innovative mountain sports equipment. Her combined marketing expertise and passion for climbing helped establish Black Diamond as a leader in the industry.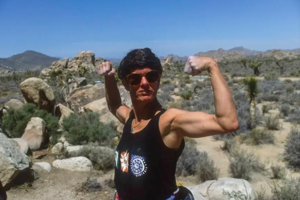 Following several years of leading the creative and marketing teams at Black Diamond, Cranor's pursuit of knowledge and love of learning once again attracted her to higher education. She chose to double major at the University of Utah, studying physics and childhood development. Cranor became enthralled with physics, and she eventually became a lecturer while participating in the graduate program.
Throughout her academic and professional career, Cranor maintained close ties to UC Berkeley. Among her innumerable contributions to the university, she generously endowed the Philip Sandford Boone Chair in Paleontology in honor of her father, who graduated from Berkeley in 1938. In fact, Cranor's entire family holds a strong connection to Cal, and in addition to her father, Cranor had an uncle, grandfather, three siblings, and too many cousins to count as fellow Berkeley alums. Most recently, Alastair Boone, Cranor's niece, graduated in 2016. In addition to the Philip Sandford Boone Chair, Cranor helped establish key fellowships: the Glynn Isaac Postdoctoral Fellowship in Paleolithic Archaeology and the Desmond Clark Graduate Fellowship for graduate students in the Human Evolution Research Center. Her legacy is profound and will continue to impact generations of students to come.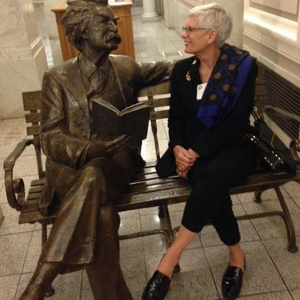 Although Cranor has said that Berkeley shaped the person she became, the reverse is also the case. For decades, she demonstrated an unwavering commitment to the university and its mission. She was elected to the Board of Trustees in 2013, and during her tenure, she served as Chair of the Programs Committee and a member of the Executive Committee. She also sat on the Advisory Board for the College of Letters & Science from 2016-2020. Her work as a Trustee was, above all, an expression of the fierce devotion she felt for UC Berkeley. 
"Maria stands up for what's right, and I think people wanted to work with her because of that," Charles Marshall, the Philip Sandford Boone Chair in Paleontology at UC Berkeley, shared with Alastair Boone, Cranor's niece. "They wanted her input, wanted to talk to her, wanted to be energized by her."
To say that Cranor is remembered fondly by her friends throughout the UC Berkeley community is an immense understatement. Ahn shared, "Maria was a treasured person at Berkeley. She was curious, principled, empathetic, an insider who knew us and loved us all the same. Maria would always sign off 'Go Bears!' So in that spirit, we'll just say, 'Go Bears, Maria.'"