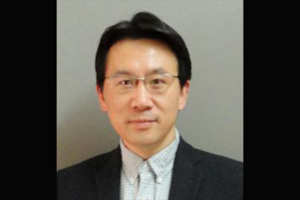 2023 Recipient: Xuebiao Yao, University of Science and Technology of China, Cell Dynamics
The ASCB Burgess Award "celebrates and recognizes a scientist with a track record of excellence in research or serves a critical role in fostering cell biology research and has demonstrated the importance of inclusion and diversity in science through mentoring, cultural change, outreach, or community service." 
Xuebiao Yao graduated with a PhD from UC Berkeley under the mentorship of the late Dr. John Forte and was awarded an American Cancer Society postdoctoral fellowship with former ASCB President Don Cleveland. He began his independent research career as a tenure-track assistant professor at the University of Wisconsin followed by a Georgia Cancer Coalition Distinguished Scientist Award at the Morehouse School of Medicine/Winship Institute. He participated in building the Keck Center for Organoids Plasticity in 2017 and, in 2019, in building the MOE Key Laboratory for Membraneless Organelles and Cellular Dynamics, for which he served as the founding director. The MOE Key Laboratory is the first of its kind to study the spatiotemporal dynamics of molecular machinery for quality control of cell renewal in live organoids.