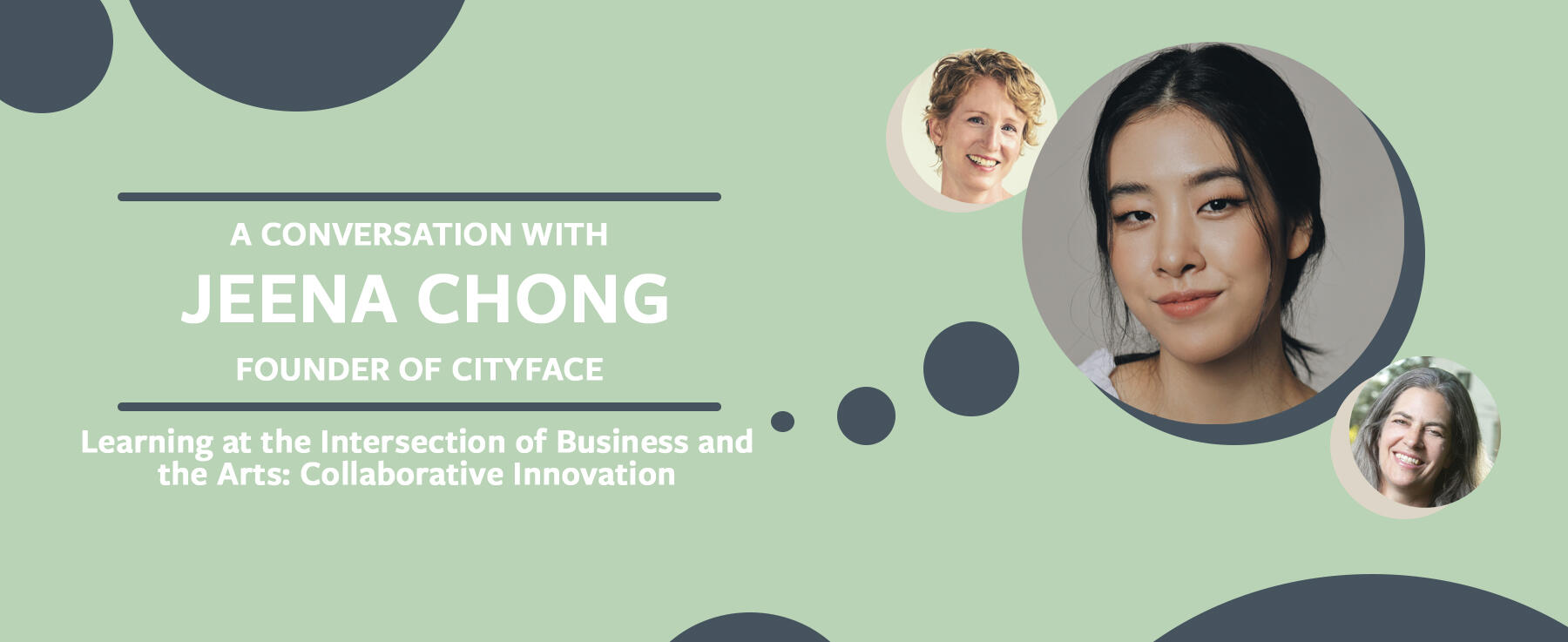 The UC Berkeley community spans countless disciplines and provides a unique environment for creation and innovation. "Collaborative Innovation," one of the College of Letters & Science's Big Idea Courses, seeks to foster that culture by bringing together the disciplines of business, theater, design, and art practice. Professor Sara Beckman (she/her) of the Haas School of Business and Professor Lisa Wymore (she/her) of Theater, Dance, and Performance Studies have sought to create a space where the dreams of students from across campus can begin to manifest.
Undergraduate student Jeena Chong (she/her) is one such student. Inspired by her time in "Collaborative Innovation," Jeena—who graduates in May 2022 with a Business Administration major and a Theater minor—went on to found Cityface, a city-inspired Korean skincare brand that provides affordable and accessible skincare for Gen-Z, by Gen-Z. The story of Jeena and Cityface exemplifies the incredible potential of interdisciplinary education and collaboration among students and faculty.
On February 16, 2022, Jeena sat down with her professors and mentors to discuss her experience as an entrepreneur, and how taking the Big Ideas Course "Collaborative Innovation" helped her along the way. Here are some highlights from their conversation, lightly edited for content and clarity.
---