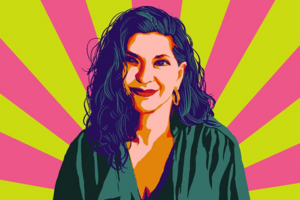 Sex work is considered one of the oldest professions in history. But in contemporary American culture, it is still a taboo topic. And due to the criminalization and stigma that surrounds the industry, the lives and stories of sex workers often get lost and devalued.
Juana Maria Rodríguez, a UC Berkeley ethnic studies professor, attempts to uncover those stories in her new book Puta Life: Seeing Latinas, Working Sex. Through an examination of archival photographs, illustrated biographies and visual accounts, Rodríguez relates intimate stories of Latinx sex workers from around the world and demonstrates the ways they have always "formed part of queer worlds."
Rodríguez said she wanted to present the "fullness of sex worker lives," in part, to inspire the queer community to reflect on the sexual regulations that continue to impact sex workers, and the history and political stigmatization they both share with each other.
"All of us have the right to lead dignified lives," she said. "Sex workers have always been part of queer communities, and the issues they face — sexual regulation, stigmatization and hate-fueled violence — are core to the LGBTQ community." Read more at the link below.
Illustration by Joie King