Is a dog more similar to a chicken or an eagle? Is a penguin noisy? Is a whale friendly?
Psychologists at the University of California, Berkeley, say these absurd-sounding questions might help us better understand what's at the heart of some of society's most vexing arguments. 
Research published online Thursday in the journal Open Mind shows that our concepts about and associations with even the most basic words vary widely. At the same time, people tend to significantly overestimate how many others hold the same conceptual beliefs — the mental groupings we create as shortcuts for understanding similar objects, words or events.
It's a mismatch that researchers say gets at the heart of the most heated debates, from the courtroom to the dinner table.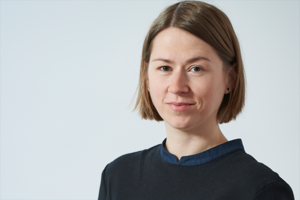 Celeste Kidd, assistant professor of psychology and the study's principal investigator. (Photo courtesy Celeste Kidd)
"The results offer an explanation for why people talk past each other," said Celeste Kidd, an assistant professor of psychology at UC Berkeley and the study's principal investigator. "When people are disagreeing, it may not always be about what they think it is. It could be stemming from something as simple as their concepts not being aligned."
Simple questions like, "What do you mean?" can go a long way in preventing a dispute from going off the rails, Kidd said. In other words, she said, "Just hash it out."
Read more at the link below: