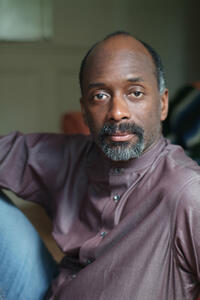 The essayist Eddy Harris will be visiting the Berkeley campus during the week of March 20, 2023. Harris's visit is sponsored by the Robert Hass Chair in English with support from the Lawrence Hall of Science and the recently formed Environmental Arts and Humanities group, in conjunction with the YES/Nature to Neighborhoods social services organization in Richmond.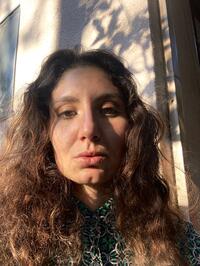 Harris will give a public reading of his work on Wednesday, March 22, at 5:00 pm in the Maude Fife Room (315 Wheeler Hall) in the Department of English. There will be a reception for him on Thursday, March 23, from 4:00-6:30 pm in the English Department Lounge (330 Wheeler Hall), followed by a screening of his film about the Mississippi River ("River to the Heart").
During the reception, Harris will be engaged in conversation about issues regarding race and "unconventional" travel with Cecil Giscombe—the Hass Chair in English—and Noor Al-Samarrai. Professor Giscombe has taught Harris'swriting in a number of classes over the years; Ms. Al-Samarrai '15 (Political Economy), a recent Fulbright scholar in Amman and Atlas Obscura columnist, is currently a Master of Fine Arts candidate at the University of Arizona. Both Giscombe and Al-Samarrai have written about adventurous travel.
On Saturday, March 25, Harris will have "a day in the field" leading hikes for a mixed group of Richmond area junior high school and high school students and UC Berkeley undergraduates during YES/Nature to Neighborhoods' Camp Day at Miller Knox Regional Park. Participating school students and their families are being invited to campus to meet Eddy Harris at the reception on Thursday.
Harris is the author of: Mississippi Solo, an account of his river canoe trip from Minnesota to New Orleans; Native Stranger, "A Black American's Journey Into the Heart of Africa", and South of Haunted Dreams, a travelogue concerning Harris's solo motorcycle trip through the deep South. About Native Stranger, novelist Walter Mosley writes, "Harris is painfully honest about his identity and the loss he feels when he goes 'home.' But there is more to this book than racial exploration. For the first time in years, I wished that a book went on further, told more truth….Harris understands that an external journey implicates the inner life." About Mississippi Solo, Barbara Eckstein—writing in the Southern Quarterly—notes, "Harris's adaptive actions (and appreciative wonder) when he meets other species offer to the reader a persona whose inexpert but alert responses to most everything he encounters is a kind of writer-activist expressing a praxis of sustainability (before the word circulated and before more dangerous species of mosquitoes carrying malaria and dengue fever had begun to move north). He does kill a bee after running from it in panic. But it is a killing he regrets: 'I had seen his face, but I hadn't understood it.'"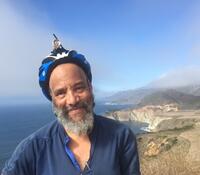 Through several books of poetry and prose Cecil Giscombe, the Robert Hass Chair, has traced his own complicated sensibilities through widely-ranging environments and ecosystems. His work appears in eco-poetry anthologies as well as in the anthologies of African-American, African-Canadian, and postmodern writing. During his tenure at Berkeley, he's led many class field trips to hinterland locations (Siskiyou County, the Sacramento River Delta, Elkhorn Slough, etc.) and through San Francisco as well. In regard to this project involving Eddy Harris's visit, he writes, "I want to bring to campus writers of color who are interested in and invested in aspects of what people call 'the natural world.' As my own writing suggests or reflects, I've found great pleasure and intellectual joy in my forays out into that world and I'm anxious to share that sense of possibility with young people from 'underserved populations' in the Bay Area and with my U.C. students as well. In my own experience of decades of travel in rural areas, I've met very, very few other people of color on the trails."
The Wednesday reading and the reception and screening on Thursday are free and open to the public.