Executive Vice Chancellor and Provost Ben Hermalin shared the following announcement on May 31, 2023:
Dear Colleagues,
After what will be eight years of service, including one year as interim dean, Michael Botchan will be stepping down as the Dean of the Division of Biological Sciences next summer on June 30, 2024.
Although search timelines often change, our current goal is to post the ad for the dean position in early fall 2023, conduct interviews later that fall and/or early in the spring, and announce the new dean in spring 2024, aiming for a July 1, 2024 start date.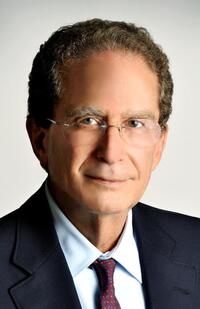 During his tenure as dean, Mike has been a transformational leader. Under his thoughtful stewardship, the division has experienced tremendous growth and achievements, amid a challenging backdrop of hardships caused by the pandemic and reductions in state funding. The Departments of Molecular and Cell Biology and Integrative Biology remain ranked among the highest in the country. Mike has fortified the academic missions of the departments and increased vital philanthropic support while keeping an eye on the horizon, attuned to the long-term needs of the division. 
Mike has shepherded several significant changes to improve research and academic structures in Biological Sciences. Prominent examples include the growth of the Innovative Genomics Institute (IGI) from an initiative to a thriving, globally recognized center for genetic research; the development of the Wellness Minor, a new interdisciplinary health and wellness minor in the Physical Education Program (PEP) in 2021, and initiatives to reorganize biology to better reflect the incredible developments of the last decade, including the development of a new divisional structure in MCB in molecular therapeutics and growth in neuroscience.  
Mike is a tireless advocate for the life sciences at Berkeley, often working outside unit boundaries to expand student programs and strengthen interdisciplinary research with innovative philanthropic partners. Two of his proudest accomplishments are shining examples of his commitment to collaboration: the Robinson Life Science, Business, and Entrepreneurship program with the Haas School of Business and the SEED Scholars Honors program, a pan-STEM effort involving the College of Chemistry, Rausser College of Natural Resources, the College of Engineering, and the STEM-based disciplines in the College of Letters & Science, including mathematics, biological, data, and physical sciences. 
Through Mike's deep commitment to advancing diversity, equity and inclusion, the Division has made great progress in developing a culture that embraces and fosters diversity, equity, inclusion and belonging (DEIB). In the last eight years, the Division has successfully recruited and retained world-class, outstanding scholars dedicated to advancing DEIB through their teaching and service. Mike's commitment to advancing diversity, equity, inclusion and belonging has helped shape broad and inclusive recruitment and mentorship practices  and has resulted in the creation of a new associate dean for DEIB, support for student-led initiatives iMCB and ilB, and the Future of Biology 2 Committee, which investigated, prioritized, and provided concrete recommendations for advancing DEIB for students and faculty across campus. 
In the coming year, Dean Botchan will continue his strong leadership of the Division of Biological Science as important work on several key initiatives continues. Among ongoing efforts, he will continue to advance developing areas of new biology both divisionally and in partnership across campus. The development of the new Department of Neuroscience is just one example, representing a major opportunity for the campus and division. 
In closing, I would like to draw your attention to our dean searches FAQ, which, we hope, anticipates and answers many of your questions about the search process. If you have other questions about the process, please feel free to reach out to Dana Jantz, our dean search coordinator, at jantz@berkeley.edu.

Sincerely,


Benjamin E. Hermalin
Executive Vice Chancellor and Provost