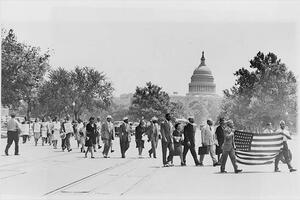 Note to readers: This story contains historical images of lynchings.
Postcards are usually used to share memorable experiences, destinations and messages with loved ones from afar. But photographs dating back to the early 20th century reveal a horrific time in American history when these paperback mementos were used for a more sinister purpose: To share pictures of lynched Black people.
It was a way to normalize and spread the disease of white supremacy to the masses, said UC Berkeley African American Studies Professor Leigh Raiford, who for nearly 20 years has researched the impact those images have had on the lives of Black people. In her 2011 book Imprisoned in a Luminous Glare she examines how photography has captured white oppression, Black resistance and anti-Black violence in America.