Commencement Moments Throughout L&S
Congratulations, Class of 2022!
After overcoming four years filled with unprecedented times and challenges, our students proudly walked the stage for commencement this year. The campuswide spring ceremony took place on May 14, 2022. Physics professor and 2013 Nobel laureate Randy Schekman gave this year's keynote address. Enjoy highlights from L&S department ceremonies below.
       

Theater, Dance, and Performance Studies

                       

Middle Eastern Language and Cultures
The TDPS Commencement Ceremony took place on May 16th at the Zellerbach Playhouse. Sean Dorsey, Artistic Director of Sean Dorsey Dance and Fresh Meat Productions, spoke to TDPS graduates as commencement speaker. Dorsey is a San Francisco-based choreographer, dancer, writer, teaching artist and cultural activist. Recognized as the U.S.' first acclaimed transgender modern dance choreographer, Dorsey has toured his work to more than 30 cities across the US and abroad—and taught with his explicitly trans-positive pedagogy in more than 35 cities.
Professor Joe Goode led graduates and guests through a somatic exercise at the start of the commencement ceremony.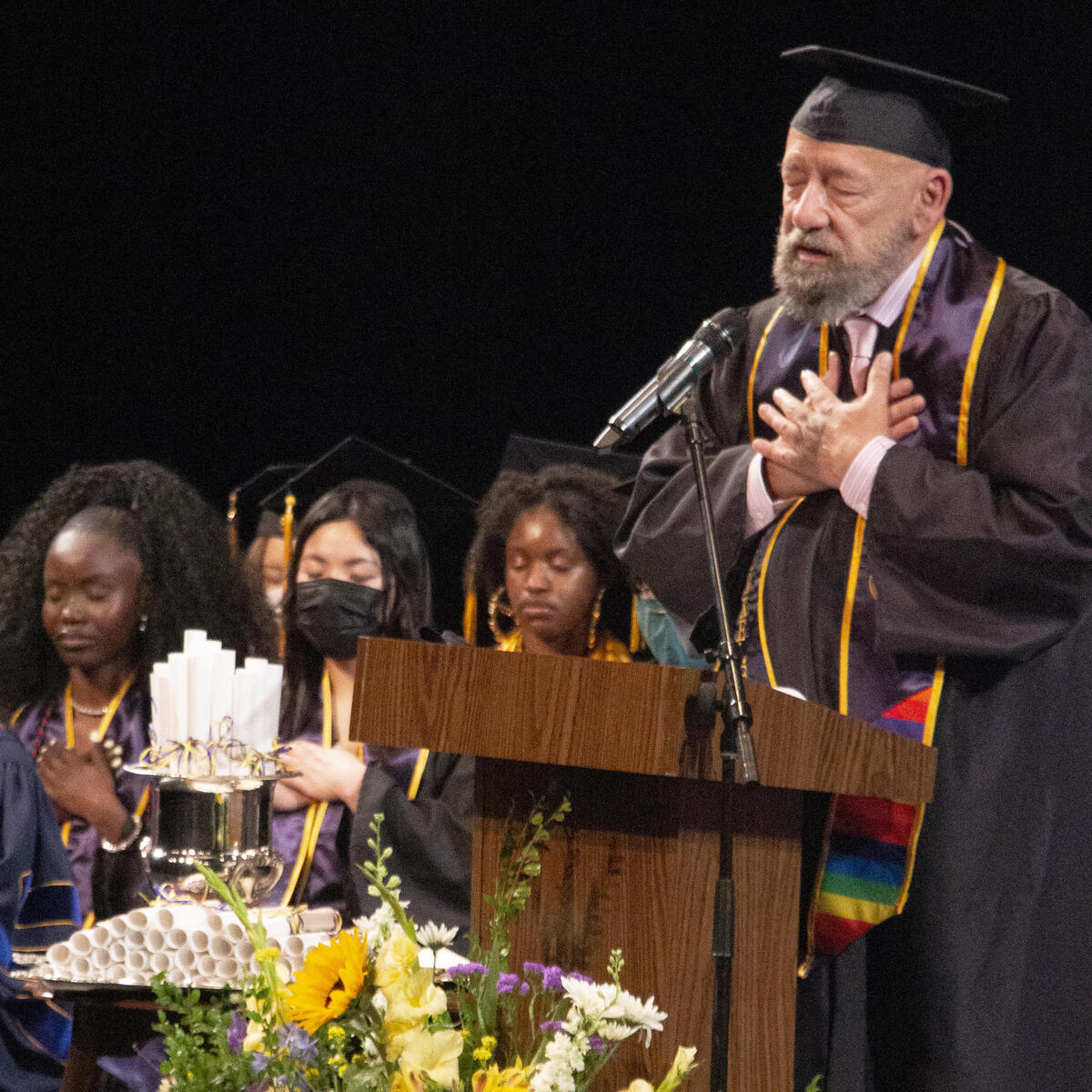 Sean Dorsey emphasizing the importance of relentless imagination in creating better futures for unrepresented people.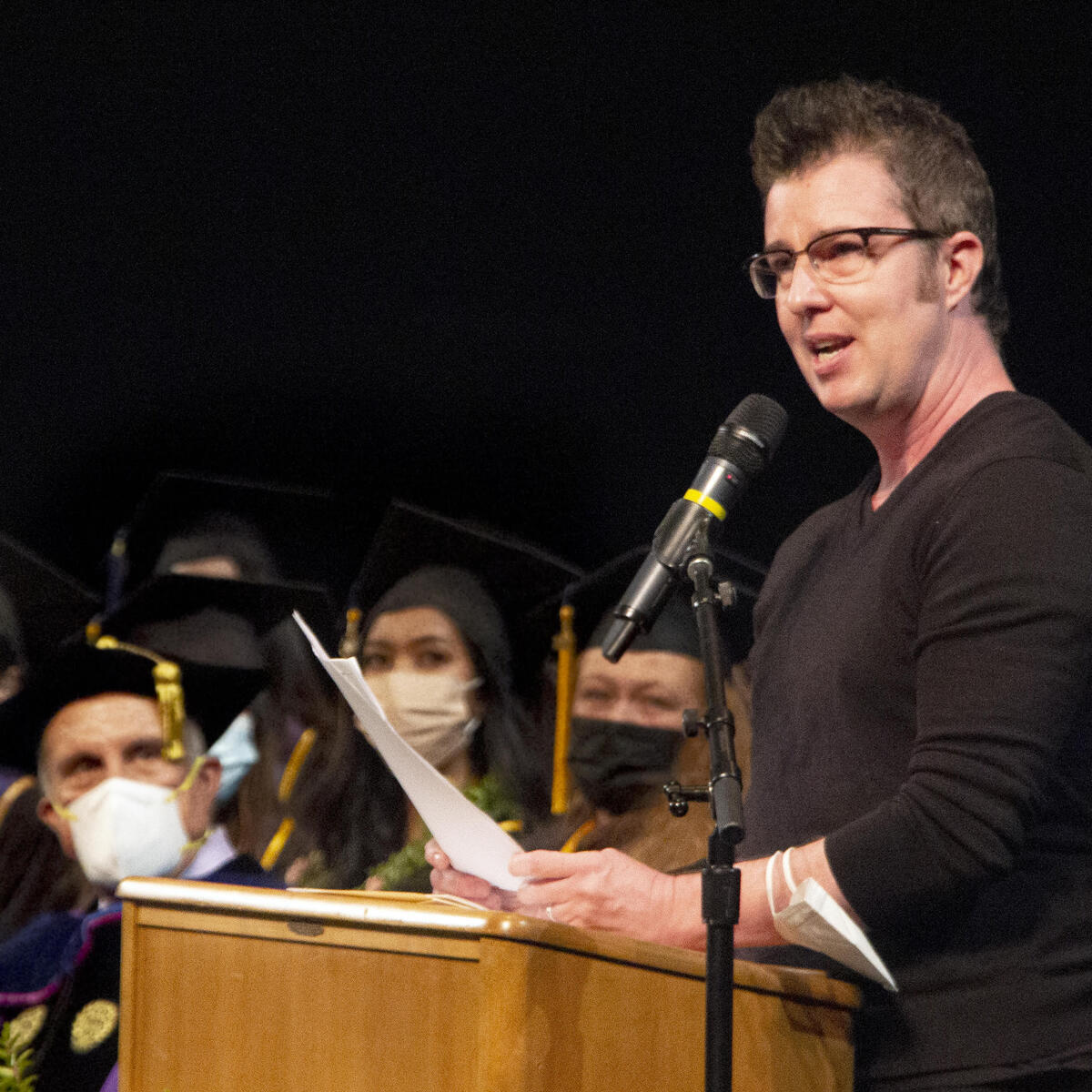 At this year's Department of Middle Eastern Languages and Cultures' commencement ceremony, all graduates who received degrees in Fall 2020, Spring and Summer 2021, Fall 2021, and Spring and Summer 2022 were invited to participate. Graduates were addressed by Dr. John Hayes, lecturer emeritus, during the ceremony on May 13th. 
Dr. John Hayes, Lecturer Emeritus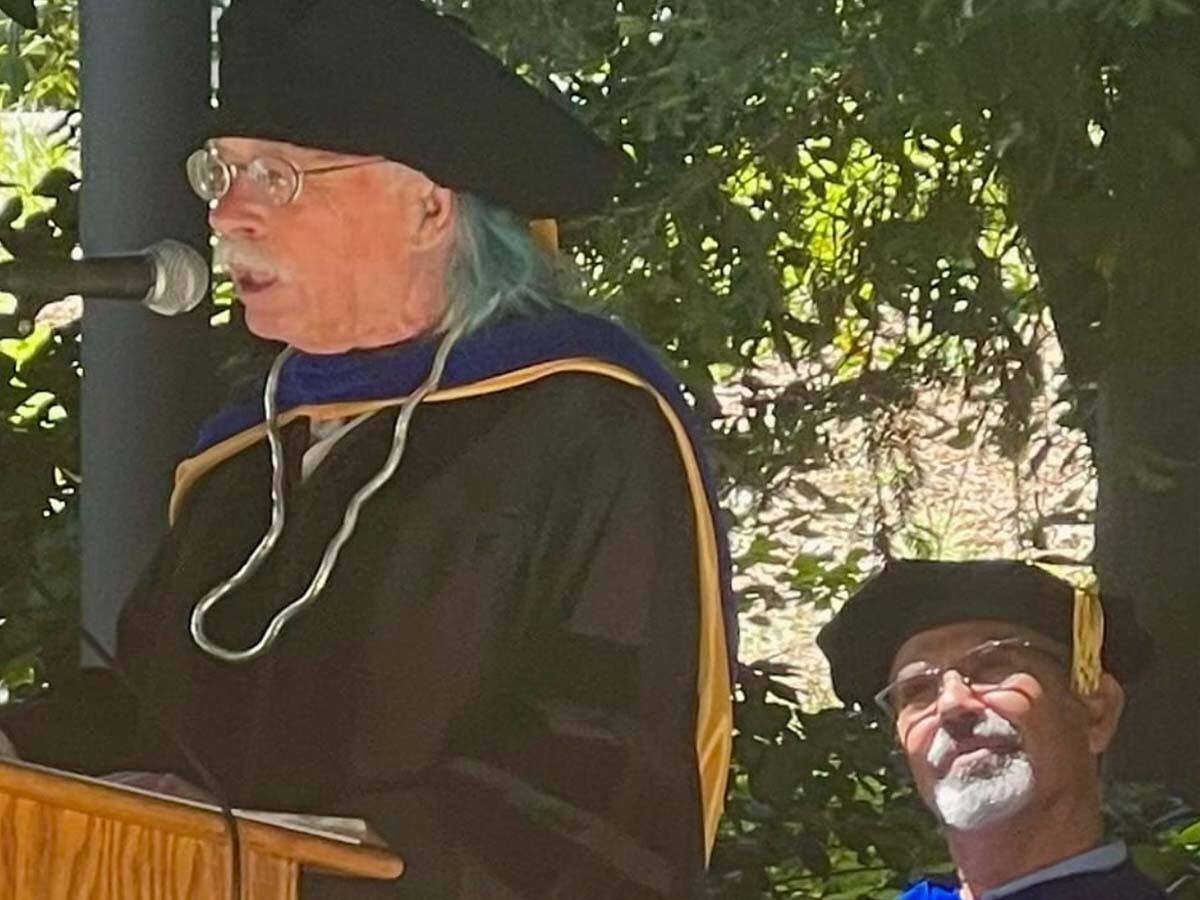 MELC Commencement Ceremony 2022 Video
                                Linguistics                                                                       Mathematics
The Linguistics department followed its commencement ceremony by reaching to recent graduates from 2022 and 2021, to ask for updates on their plans after graduation. Read about the stories they shared here. 
Linguistic Commencement 2022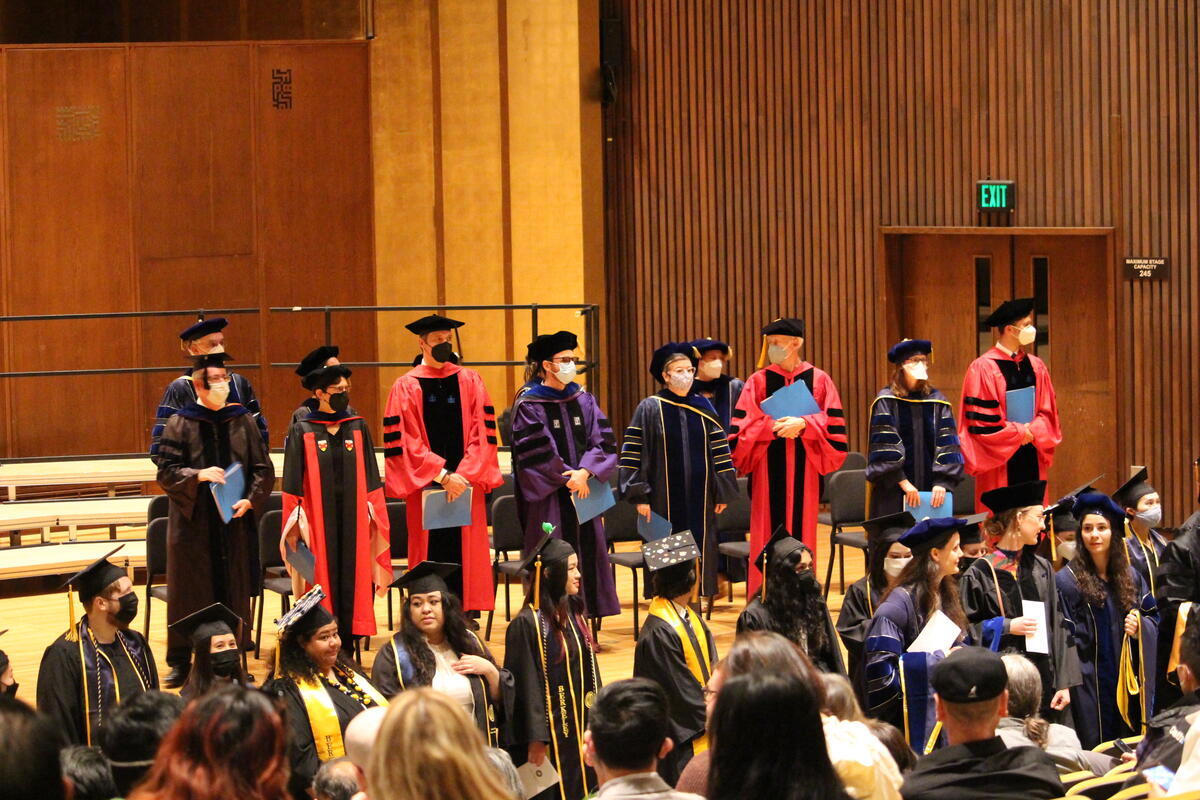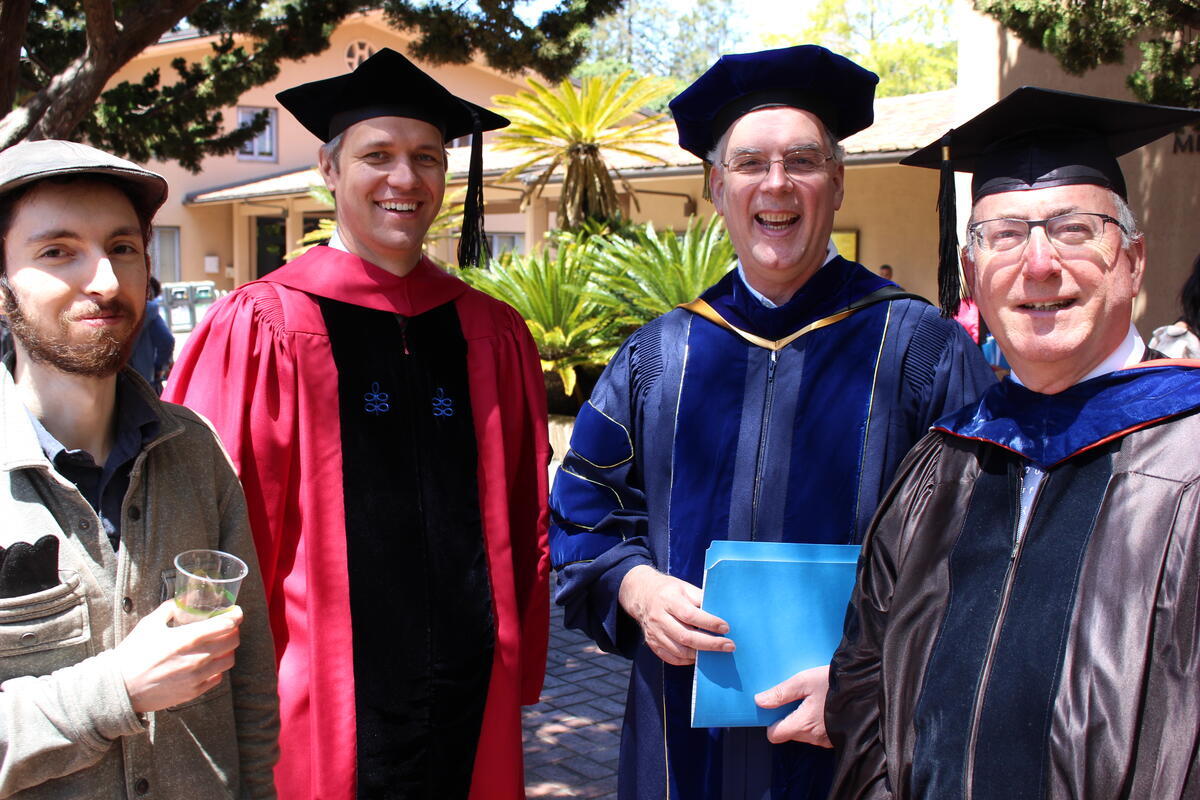 The Mathematics department held its commencement ceremony on May 20th and all mathematics and applied math majors graduating Fall 2021, Spring 2022, Summer 2022, and Fall 2022 were invited to participate. Mathematician Moon Duchin gave a keynote address to the graduates, who were also treated to a performance by the Math Orchestra of Berkeley.
Mathematician and Guest Speaker, Moon Duchin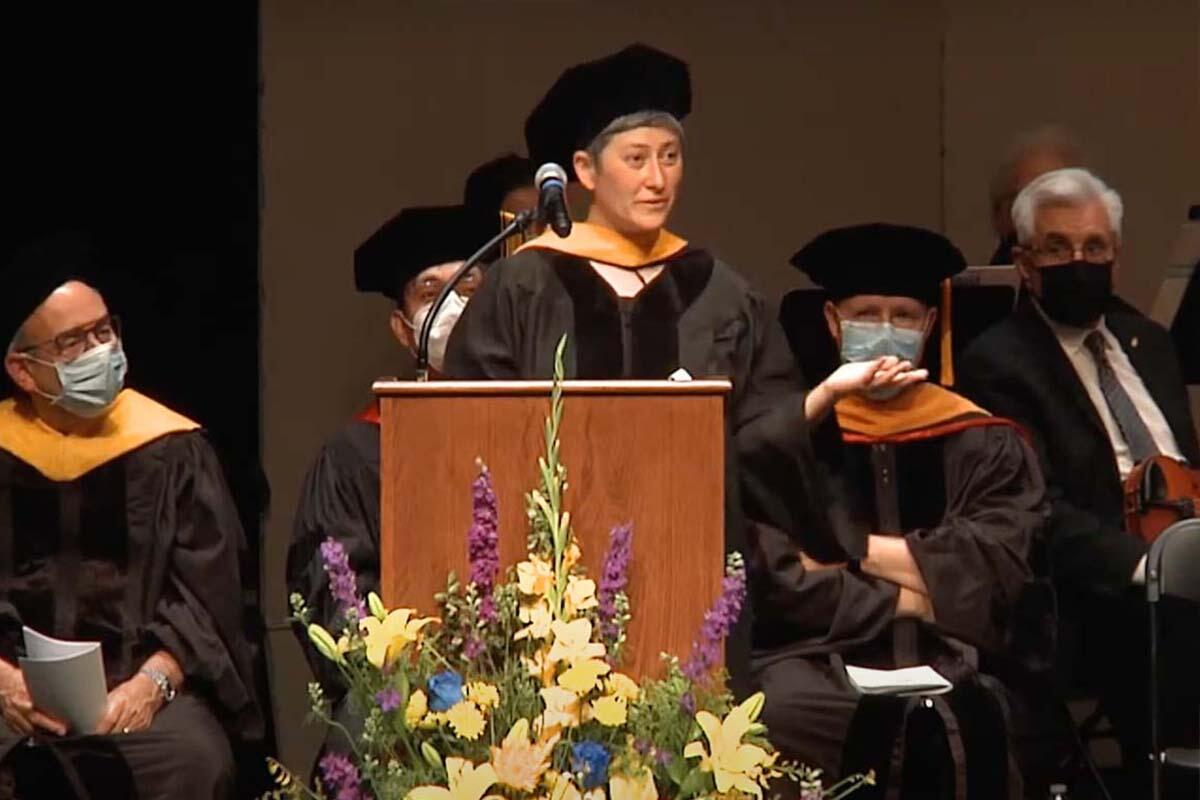 Mathematics Commencement Ceremony 2022 Video
                        BAMPFA Thesis Show                                                               Art History
For over half a century, BAMPFA and the UC Berkeley Department of Art Practice have collaborated to present an exhibition of works by Master of Fine Arts graduates. This year's exhibition includes the exceptional work of Erica Deeman, Edgar Fabián Frías, Kavena Hambira, Hala Kaddoura, Ahn Lee, and Rivka Valérie Louissaint. This exhibit will be on display through July 24, 2022. 
The 52nd Annual University of California, Berkeley, Master of Fine Arts Graduate Exhibition is organized by Curatorial Assistant Claire Frost. The annual MFA exhibition is made possible by the Barbara Berelson Wiltsek Endowment.
Art History Graduate Slide Show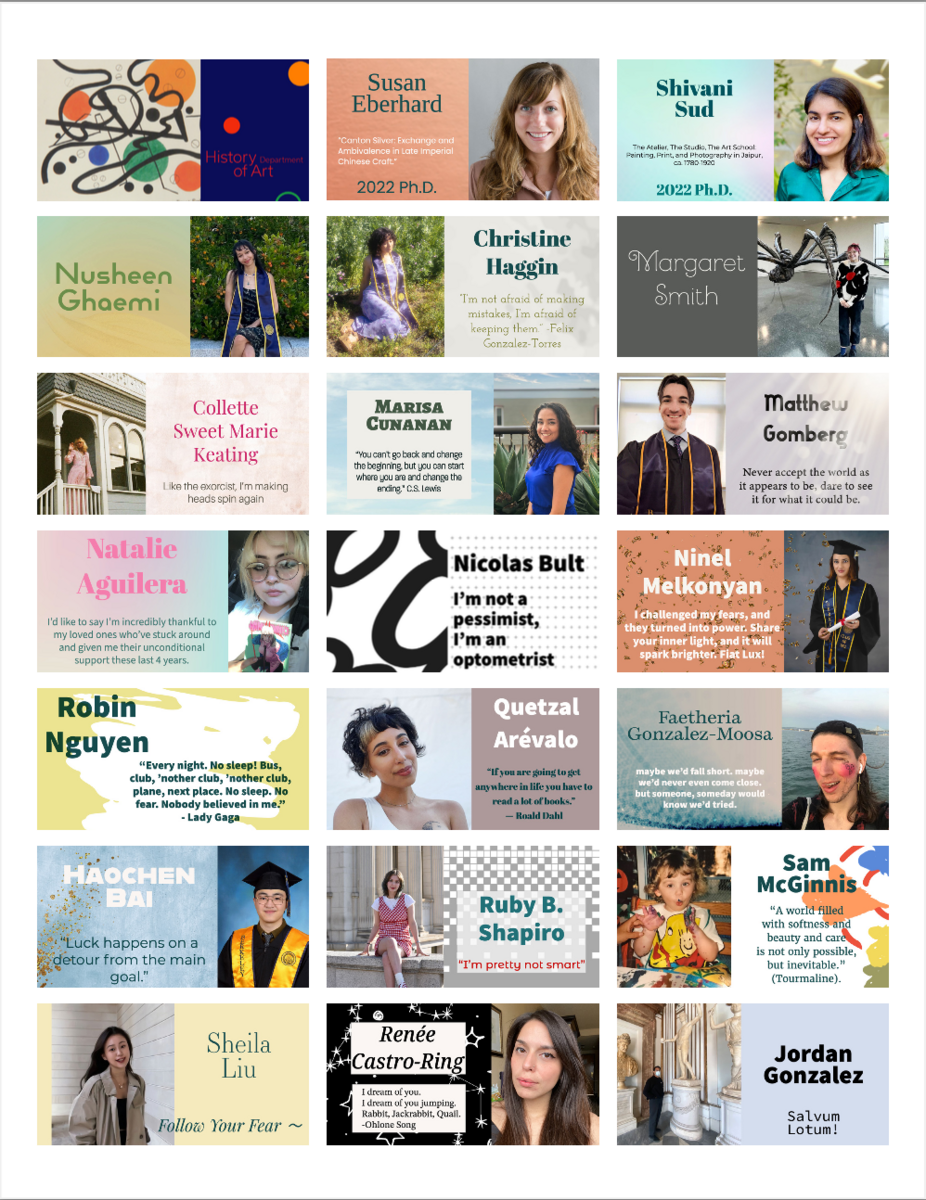 As always, Black Graduation is planned and hosted by the staff and faculty in the Department of African American Studies. This special event is open to all majors and degree programs across campus, as a service to the broader Cal community. This year's event took place on May 22nd. Photos by Hagit Caspi.