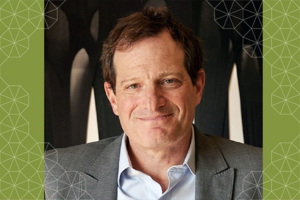 Scott Straus, a UC Berkeley political scientist known for his study of political violence and genocide, has been named the Mahatma M.K. Gandhi Fellow of the American Academy of Political and Social Science (AAPSS).
Straus is one of six U.S. fellows honored this year, the Academy announced, "in recognition of their contributions to social science and the extent to which their work has deepened public understanding of human behavior and social dynamics."
"The influential scholarship of these six eminent scholars illustrates the far-reaching significance of the social sciences for evidence-based policy," said AAPSS president Marta Tienda.
Straus is a globally influential scholar on large-scale political violence and human rights, with much of his work focused on sub-Saharan Africa. Among other works, he is the author of Making and Unmaking Nations: War, Leadership, and Genocide in Modern Africa (Cornell University Press, 2015), which won the Grawemeyer Award for Improving World Order and other national and international honors. He is a co-editor of the third volume of the Cambridge World History of Genocide, due out later this year.
Straus earned his Ph.D. at Berkeley in 2004 and returned as a faculty member in 2021. This fall, he will be teaching an undergraduate course, The Comparative Study of Genocide and a junior seminar, Peacebuilding in Comparative Perspective.
He previously was on the faculty at the University of Wisconsin-Madison, where he served as associate chair and then chair of the political science department. In 2016, President Barack Obama appointed him to the Council of the U.S. Holocaust Memorial Museum, and Straus still serves on the museum's Committee on Conscience.
Straus is the second Berkeley political scientist in as many years to win the AAPSS honor. Last year, the Academy selected Paul Pierson, a scholar and author whose work has focused on the challenges confronting American democracy.
Founded in 1889, the AAPSS is one of the oldest U.S. learned societies and works to promote the use of social science in public policymaking and discourse.