Dear Students, Staff and Faculty,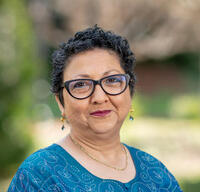 Like many of you, we have been shaken by the murders of Ahmaud Arbery, George Floyd, Breonna Taylor, and so many more. 
This moment in which we battle both the coronavirus and the virus of racism is a historic one. It is a moment when structural racism – not just racist attitudes, but the racial histories and hierarchies that underlie our institutions – is laid bare. Structural racism is manifest in dehumanizing policing, as well as in the differential impacts of the coronavirus on people of color, immigrants, and the poor.
For many of you, this is your story, the story of your parents, brothers, sisters, and loved ones. For others, it is the story of your friends and colleagues. Many of you, across races, are out on the streets, participating in the protests, demanding justice. Still, others are bewildered, wondering how such terrible things can still be happening, now, here, in 2020. 
We stand with you in these struggles. We commit to building a more just society with you, and we pledge to make this institution a safer, more egalitarian, and inclusive place for you all. In this spirit, we welcome any suggestions for how the Social Sciences Division can address this historic moment.
Meanwhile, the Chancellor asks us to always remember the names of the victims of violent racism, in the past and in the present. "Let us say their names," she urged in her message to the campus two days ago, "acknowledge their humanity, and commit to doing what we can to build a more just society."
Raka Ray, Dean
Leo Arriola, Associate Dean
Max Auffhammer, Associate Dean